EVA Park
EVA Park is a multi-user online virtual world that gives people with aphasia unique opportunities to practise their speech and establish social connections. It was created at City, University of London, via a process of co-design where people with aphasia collaborated with researchers in human-computer interaction and speech and language therapy.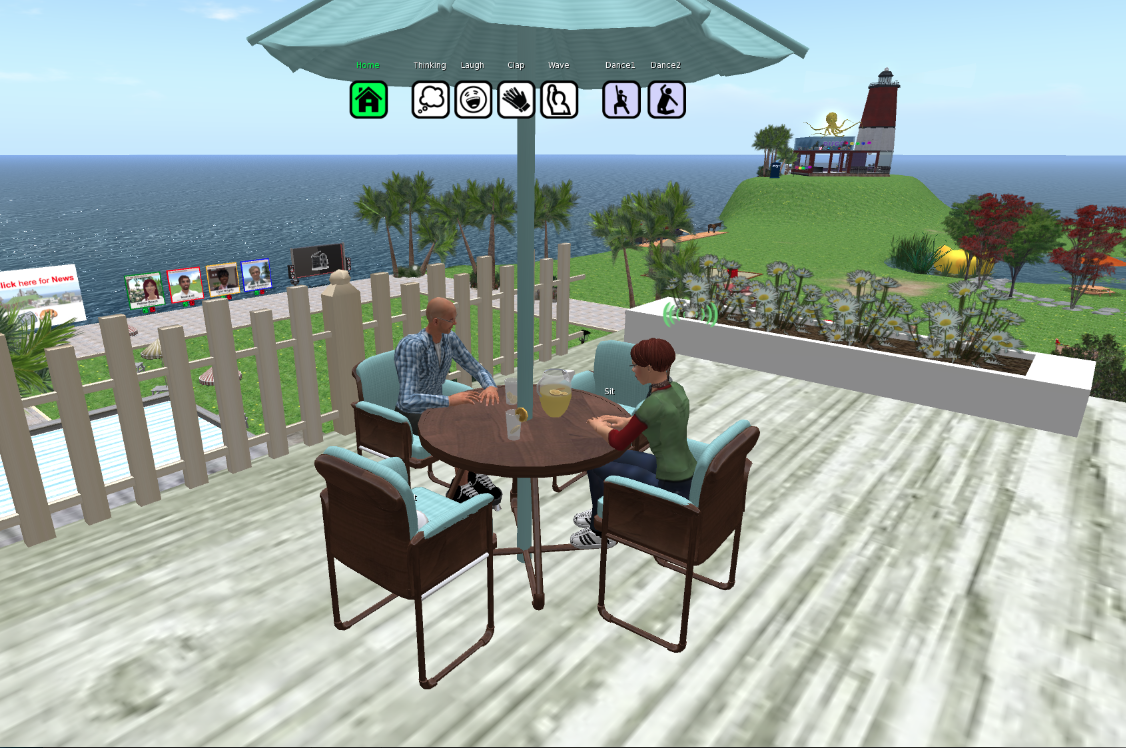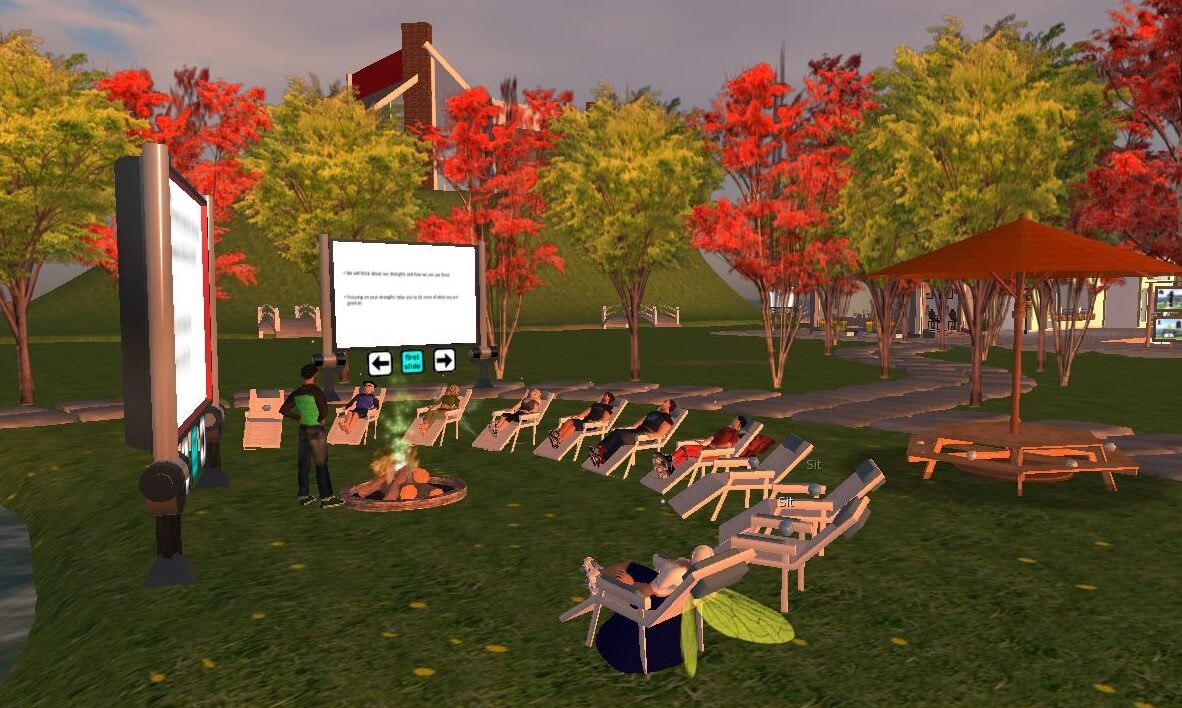 EVA Park contains a variety of virtual locations including shops, restaurants, a hairdressers, houses, a bar and disco, together with fun and fantastical elements. Users are represented by personalised avatars and communicate by talking to each other. A initial study involving 20 people with aphasia showed that using EVA Park led to an improvement in functional communication. Subsequent studies have investigated delivering specific speech therapies and social support in EVA Park.
"Speech therapy. I got to practise speaking. We went to bench and talked."
"I don't know to describe but excitement because… talking… talking. I'm listening but the words not good but slowly by slowly… pronunciation… talking… laughing."
"Tried them all. Sat on elephant. Swam on turtle. Dancing in Tardis"
Find out more on the EVA Park in Action page.