EVA Park Group Project: Update 3
UPDATE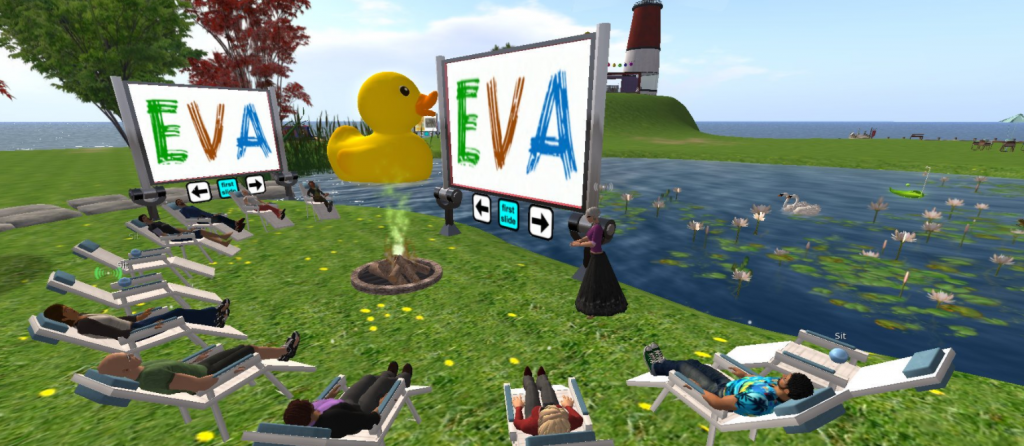 The intervention for EVA Park groups project at City, University of London is now complete!

Four aphasia support groups have now finished the intervntion. They met every 2 weeks for 6 months. A total of 29 people with aphasia completed the intervention.
The research team is now collecting outcome measures. These may show changes that happened as a result of the intervention.
This is done in two ways:
Questionnaires and tests that ask about well-being, communication and quality of life.
Interviews with all the participants, group leaders and volunteers and some participant's partners. Anna will carry out the interviews.


 
DISSEMINATION: how to tell people about the results
We will be meeting with our advisory group in January to discuss the best way of sharing the results with people with aphasia, speech and language therapists and researchers.

Ideas so far include:
– Events where you can come and hear about the project in Spring 2019
– A film that shows what the group therapy in EVA Park looked like
– An article in the speech therapists magazine
| | |
| --- | --- |
| | The research team will be in touch to invite you to hear what we have found |
FEEDBACK: what people have said about the project
Coordinator:
"They didn't hold back at all and they really supported each other in, sort of, how they live their life now and moving forwards. So that was like really good peer support in those sessions"
"Sometimes they (technical problems) overpowered a little bit and got in the way of the flow of the conversation."
Participant's wife:
"He can't get out of the house and so this has given him an opportunity to, to meet, even virtually, other people, which he wouldn't have done."
Participant:
"I think it's really, really good. I really enjoyed it and, er, um, only niggling things (technical problems), mm, like it would be good if, mm, it was just perfect."